Restoration & Repair
Repair and Restoration projects have been an important focus for our studio since its' inception way back in 1970. Performing repair work is both a valued service to the public as well as a
Peter Green painstakingly restored our dome and leaded windows, creating new to match where necessary and strengthening both skylight and windows . He is an amazing craftsman.
Marcia Gowan, Director of Projects
Lucinda Smith Hay, Managing Director
Center for Specialty Care
New York, NY
very educational process for us over these many years. We have learned much working on stained glass windows made by artists such as the L.C. Tiffany Studios, Frank Lloyd Wright, John Lafarge & others. Our repair and renovation projects range from replacing just a few broken pieces in a residential entry to Church & Synogogue restorations taking months to complete .
Seeing how yesterdays great glass artists solved design and installation issues are the benefits of our long involvement in repairing the work of others . One learns as much about the art of a given piece, as one does about the mechanics of how best to accomplish the repair.
As such, all our repairs are undertaken with the utmost respect for the original artists work ; seeking to replicate as closely as possible his/her original materials and intentions. Whether a simple house repair or historic edifice, Renaissance artisans have the experience and sensitivity to return your damaged glass artwork to its' original beauty and value.
To schedule an evaluation on site, or to get further information about the nature of your repair or renovation project, call 203 226 9674, or email us at peter@renaissancestudios.com.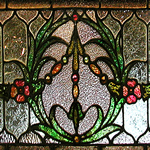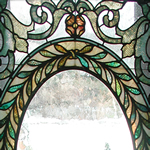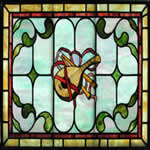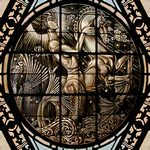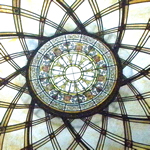 Click Here For Full Portfolio

Tina & Peter Green
Renaissance Studio LLC
Westport, Connecticut
(203) 226-9674
email